22 Statistics for Results-Driven Cold Email Marketing Campaigns
Cold email marketing outreach has some kind of strategy on how they go about with their bulk email outreach and do it successfully. It can be data-driven or more focused on maximizing the use of automation tools.
Whatever the approach people use, there is that feeling among many that cold emails do not work and may only be a waste of time and money.
Despite this mental tendency, many still believe that this marketing strategy is one of the best to use for all the advantages it has.
In this post, we will outline the advantages of B2b email marketing and show encouraging statistical data about marketing with cold emails. These stats show that cold email marketing works if done correctly.
First, let's have some basic information about this topic. Then, we will talk about the stats we collected to present in this post.
What is cold email marketing outreach?
Cold email marketing outreach is connecting with a list of prospects who do not know you by using emails as your way to communicate with them. It can be successful or not.
If your cold email marketing is successful, it means that your emails were not only read by your prospects. Your prospects also reply to your emails, and if they engage further, they buy your products or services. That is successful email marketing.
Remember, though, that this type of marketing campaign involves sending unsolicited emails. Here, your prospects did not express permission for you to send emails to them.
Typically, it starts with purchasing a list of email addresses of people who would reasonably benefit from the products or services you are selling. Then you send them content via your emails to turn them into warm leads.
If you use email marketing automation software for your email marketing, you can send bulk emails numbering in the thousands to reach as many people as possible in a single campaign.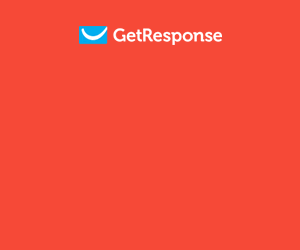 Advantages of cold email marketing
There are several advantages of cold email marketing outreach, including:
It is cost-efficient – Cold emailing does not require hiring dozens of sales development representatives (SDRs) that are too expensive to pay. Here, you only need a reliable software platform you can run on your own.
Cold emailing returns high ROIs –ROI for email marketing continues to grow, reports eMarketer. In a recent survey conducted by eMarketer, it was found that the ROI for US marketers using email marketing stands at 122%, beating other marketing platforms by a wide margin. Social media advertising ROI is only 28%, direct mail 27%, and paid search ads 25%.
The cold outreach process can be automated using platforms like Hubspot and reply.io. Automation allows you to give more attention to actual sales, not routine email marketing tasks.
Unlike other outbound marketing techniques, you can easily scale up your campaign without needing another software platform.
Cold emailing is a multi-purpose technique – You can also use your cold-emailing software for purposes other than making sales, including:
PR outreach – when you want to submit guest posts
Networking –when reaching out to fellow start-ups or thought leaders
Recruiting – when building connections with potential candidates
Cold emailing is non-intrusive –Cold emailing allows you to send messages that your prospects may read at their convenient time. Intrusive campaigns like cold calling can be annoying to prospects, especially if you barge in when they are doing something that needs their full attention.
Tips for cold email marketing outreach
Before we cite cold emailing stats, let's go over some tips to guide you in planning your campaign.
Everything starts from research – Make sure you know your prospects really well, and not just by name. It is your way of saying you did your assignment well to get to know them better.
Since you will be buying a list of email addresses of a group of people you do not know, you will have to make assumptions about them. While you do that, you will build your buyer persona or your ideal customer profile. Ask these questions:
What are their industries?
What are their biggest pain points?
How can your product help?
Is their financial capacity enough to get your services or products?
This information can help you in many ways, including:
Understand how you can help these people with the solution you offer.
Helps you in creating content that they will happily engage with.
Customize your emails based on your prospects' interests and needs.
Purchase an email list from a reliable data provider – There are many providers of email listing, but you want to make sure you do not end up buying from a provider with a listing full of errors. Read reviews about them first, and see if their listing is free from old emails, bad data, and spam traps. Take advantage of their free trial offer first before committing.
If you use a listing with erroneous entries, you might be flagged by email servers where your email account will be blacklisted.
Keep your list clean – Email listings decay over time, and no one can prevent that from happening. The people in your listing and their information will change over time. Thus, your great email listing at one time will soon contain erroneous data.
So, get your listing cleaned regularly, and the one that does that cleaning job is an email verifier. The service will remove harmful addresses, people who have moved to another company or industry, and contact information that exists no more.
Keep your emails short –People hate reading long and confusing emails. Keep your sentences and the entire email short, and use easy-to-understand phrases and terms.
Proofread, proofread, and then proofread again – Make sure to review all emails before sending them out for grammar errors, fluffiness, and typos.
Here's a short checklist:
Verify the email addresses of your recipients.
Make your messages straight to the point.
Focus more on your audience's pain points and benefits.
Personalize your messages.
22 Compelling Cold Email Marketing Outreach Stats
The stats presented here tell you the results to expect when you launch your campaign. You may do better or worse, depending on whether you do it right or wrong.
You can build a marketing plan with the guidance of ideas and information from these stats and this discussion.
General statistics on cold emails
1. Email is 40% more effective in acquiring customers than social media.
According to mckinsey.com, email marketing is more effective than social media marketing in acquiring customers in the US.
That is because many American consumers still use email daily. The Mckinsey research also reported that the biggest decline in email usage was in 2008 – 2012 when Americans were shifting communication channels to instant messaging, social networks, and mobile messaging apps.
Despite the downturn, marketers did not give up easily on email marketing. Now, it is still up 40 times against social networks, and it is more powerful in convincing people to make purchases. At the same time, people who engage via email have higher order value than those who engage via social networks, according to the same report.
2. People spend 2.5 hours checking their emails on weekdays.
So, don't think that people are no longer checking their emails. In fact, they check their emails even when they are at work. According to Adobe, white-collar workers spend about 2.5 hours of their time checking their emails at work and even more time on work-related emails.
Adobe also reported that some people check their emails before they go to bed in the evening and when they wake up in the morning.
What does this mean to you as a marketer? It means that the B2B cold emails you send to your prospects are highly likely to be seen by your recipients. All you need to do is make sure you use strategies that will entice these people not only to open your emails but also read them.
3. Almost 350 billion emails will be sent and received by 2022.
Yes, that is how huge the usage of emails in the modern world is. That is how popular this communication platform is. Thus, so long as you do your cold email campaign right, your emails will be welcomed with open arms by your recipients.
However, because of the growing number of emails sent and received, you might find it hard to stand out in the crowd. The trick is to create catchy subject lines and relevant content for your target market.
4. 68% of millennials say product promotional emails are influential in their purchasing decisions.
If your B2B business targets millennials, this stat should come as heartening news to you. The research looked into the different ways millennials receive promotional product ads. Some of the promotional channels included in the study include ads shown on news programs, text messages, and promotional emails.
Results suggest that promotional emails are most effective for millennials. Further, the report said that more than one in every ten respondents said that promotional emails always influence them.
5. More than three out of ten recipients will open an email based on the subject line.
This means your cold email campaign will be more successful if you consider the things to include in your subject line. That is how crucial this essential part of the email anatomy is.
Ensure that your catchy subject line is short, clear, and mobile-friendly. Many people use mobile devices to catch up on their emails nowadays. Create your subject lines that are not too long for people to read at a glance.
6. 80% of people prefer that sales reps reach out to them via email.
This big number is not surprising, as people are busy attending to their daily tasks at work and elsewhere. A cold call can take 30 minutes to complete, while a social media DM is too personal for a sales pitch.
By using emails to contact your prospects, you give them time to think about your offer at their own pace.
More stats on cold email subject lines
7. Subject lines with characters less than 45 are best.
Subject lines with 3 – 12 characters have an open rate of 44%.
Emails that use subject lines with 29 – 45 characters have an open rate of 33%.
There are other factors that affect an email's open rate performance, but one of those that you need to check with your emails is the length of the subject line. Experiment with both short and long subjects to see if the results confirm these stats.
8. Want to ensure that your mails have a 50-50 chance of being opened? Personalize your subject line.
You can use first names on the subject line, mention transaction history, or inject the recipient's interest in the subject line to increase the chances of your emails being opened. That is according to a study by Yes Lifecycle Marketing. Their study suggests that personalization in the subject line increases emails' open rate by up to 50%.
So, in the subject line, you can write "dog supplies" if your recipient is a dog lover or "a protective cover for your baby" if your customer shopped for a baby stroller before.
9. Use a question in your subject to increase your open rate by 21%.
Questions in emails are meant to arouse curiosity in the recipients.
Some examples:
Hey, Richard. Your thoughts?
Richard, open to this?
Richard, are you interested in [product]?
Questions are a great way to get your reader's attention and pique their interest.
10. Use numbers in your subject lines as it can increase your open rate by 113%.
Using numbers makes your subject lines easy to read and clear, and gives the impression of having a variety of ways to solve problems.
How do these following subject lines appeal to you?
X ways to reach [your goal]
X steps to help you solve [pain point]
Stats on cold email ROI
11.18% of companies using cold email marketing outreach receive a high return of $70 per dollar invested.
These companies are the so-called top performers, but even low performers get a hefty share of the revenue, earning $5 per every dollar spent. This group accounts for 20% of companies surveyed.
Considering all companies surveyed, the average ROI for companies using cold emails is 3800% ($38 per dollar spent).
The same source also reports that segmented emails generate revenues by about 36%.
12. 66% of consumers purchase because of promotional emails.

The source of this presents a breakdown of email ROIs per industry, as follows:
The highest ratio is 53:1 ($53 ROI per dollar spent) for the travel, tourism, and hospitality industry.
The lowest is 40:1 (software and technology)
Marketing and advertising (42:1)
Retail, e-commerce, consumer goods and services, media, publishing, and sport & entertainment (45:1)
Across industries, that gives email marketing an average ROI of 42:1.
13. Run A/B tests on your emails to increase ROI by 82%
This is according to the stat released by litmus.com. If brands do not perform A/B tests on their emails, they settle with an ROI ratio of only 23:1.
A/B testing your emails means that you send the same emails to two groups of recipients, with each one receiving the same number of emails. Each group receives the same emails except for one differing variable. For example, the emails have two different subject lines.
Your goal is to know which subject lines produce better results. The same you can do with content, personalization elements, etc.
14. Infuse live content into your emails to generate a higher ROI of up to 107%.
The same litmus.com report also presented this statistic, which we can say is one of the freshest data reported on the internet. According to litmus, live content has an ROI ratio of 56:1 compared to the 27:1 ratio garnered by emails without live content.
Stats on open rates and reply rates
15. 23.9% of email recipients open emails they receive.
This stat is sourced from a Gartner report that says that the current buyer behaviour is making it necessary for companies to augment their SDR capabilities using technology.
The report adds that only 23.9% of sales emails are opened, which means that there is a need to make lead touches more personalized and relevant. Technology investments can also help SDRs find more buyers and increase touches in terms of quality and quantity.
16. Current average open rate is 53%.
This is a higher stat compared to the one previously mentioned. However, this data was sourced from Woodpecker, a cold email marketing agency. According to this agency, it is important that email marketers use narrow targeting and a small prospect base per campaign.
If not, even if they have high open rates, it does not guarantee the success of a campaign. Some tips shared in that post include:
Do not make the subject line sound salesy or spammy.
Make sure that the subject line is not misleading.
17. People open emails on mobile 24.45% of the time.
Many people open emails on their desktops, but a quarter of all opens are still happening on mobile. Thus, it is crucial that your emails are mobile-friendly.
Stats on time/day to send cold emails
18. 17% of email campaigns are sent on Tuesdays
According to a Get Response study that sought to know the best days to send email campaigns, many email campaigns happen on Tuesdays. While Saturday and Sunday have a combined rate of 18%, Tuesday alone has a rating of 17%. The data gathered was from Get Response customers, consisting of medium to large brands, entrepreneurs, and marketers.
This study also revealed stats on clicks, opens, and click-to-open. Mondays and Tuesdays recorded the highest rates on clicks and open, while Sunday gets the highest rating for click-to-open.
Based on this study, you should consider Mondays, Tuesdays, Saturdays, and Sundays as the best days to send your emails and engage with your prospects.
19. Companies generate more income on Thursdays
This study reveals that the highest open rates occur on Mondays, Tuesdays, and Wednesdays. However, the study also reveals that Thursday is the day when companies using cold email marketing campaigns earn the most.
However, the same study reveals that Thursday is the day when the open rate is the lowest. The researchers guessed that people prefer to look at their emails earlier in the week but decide to buy as the weekend draws near.
20. The best time to send a promotional email is 8 am.
Promotional emails perform the best when sent at 8 am. This stat came from an Omni send study that also revealed that emails sent at 8 am yield an open rate of 20.32% and a click-through rate of 7.79%. In addition, the study also revealed that the highest click-through rate occurs at 5 pm and the highest order rate at 4 pm.
Thus, expect people to open your emails early in the day. However, the desire to make a purchase occurs when people are about to end work in the afternoon.
Stats on cold email follow-ups (Follow-ups are essential in cold email marketing)
21. Sending at least one follow-up message increases your response rate by 4%.
It may not seem much, but adding it up gives you a 13% chance of getting a response if you have at least one follow-up message. Those who do not follow up at all get a 9% chance of receiving a reply.
This data is again from a Woodpecker study that also highlights the higher percentages for experienced users. Experienced users get 16% response for emails without follow-ups and 27% for emails with at least one follow-up.
22.The minimum number of email messages is five (Tenacity results in sales)
Different studies carried out in different places over the recent years have shown that 80% of non-routine sales happen only after at least five follow-ups. This is according to marketingdonut.com.
Marketingdonut.com also says that purchases may occur months after the initial engagement, adding that 63% of that request information today will purchase after at least three months. 20% of those companies even take more than 12 months to make a purchase from a cold email marketing outreach.